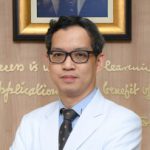 Supat Chamnanchanunt
Moderator
Ashley, you done well, it's nearly correct.
Urine color is red and frothy are correct.
I would like to add more information of blood smear that; red blood cells content contracted on one side. This call contracted red blood cells with some leakage out of red blood cells. Spike membrane is leakage of red blood cells content.
this is a patients with G6PD deficiency.